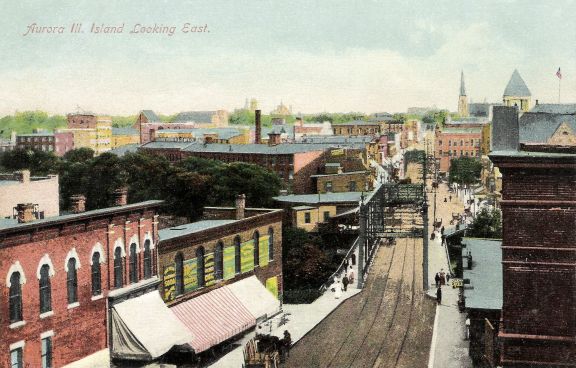 Aurora, Illinois - Island Looking East

Donated by June McDowall
Scanned, Restored, and Uploaded by Pat Sabin
2013

Your contributions to Kane County history and genealogy online are welcome and appreciated! Please visit THIS PAGE to learn how you can expedite the uploading and indexing of your contributions. E-Mail Pat Sabin, Kane County Coordinator - Please put "Kane County" in your subject line.